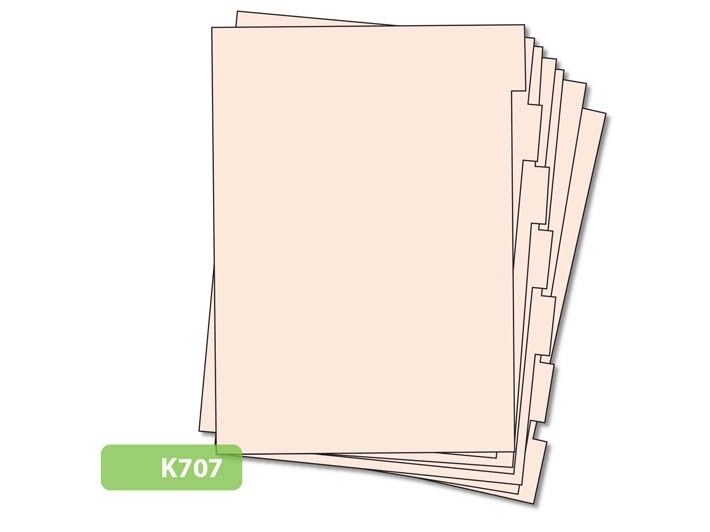 K707 A4 7 Section Dividers 13mm Tab
Our seven part tab dividers are printed to your specification and can be pre-drilled with two or four holes if required at no extra cost.
Overall size 297mm x 223mm (A4 plus a 13mm tab to the right edge). This product is ordered in sets of 7.
Adding a gloss, matt or soft touch laminate will enhance the impact of your dividers, whilst increasing their life and durability and making them resistant to dirt.
Standard delivery is 5-7 days. Express delivery is 3-5 days. Faster delivery is available. Contact us before ordering if required.
From £

0
Buying options
How would you like to design your K707 A4 7 Section Dividers 13mm Tab?
Two ways to order your folders
Don't have artwork? Not a problem!
Our graphics team know a bit about design...
Using the very latest graphics hardware and software, our qualified team of highly creative designers are able to work with you on a bespoke design for a folder you can be proud of. Initial discussions are free and we are happy to give you a quote on any design brief, no matter how big or small.
Already have a folder design you like?
Send us a photo or a scan and our designers will re-create your design to use on the folder product of your choice.
Contact our design team