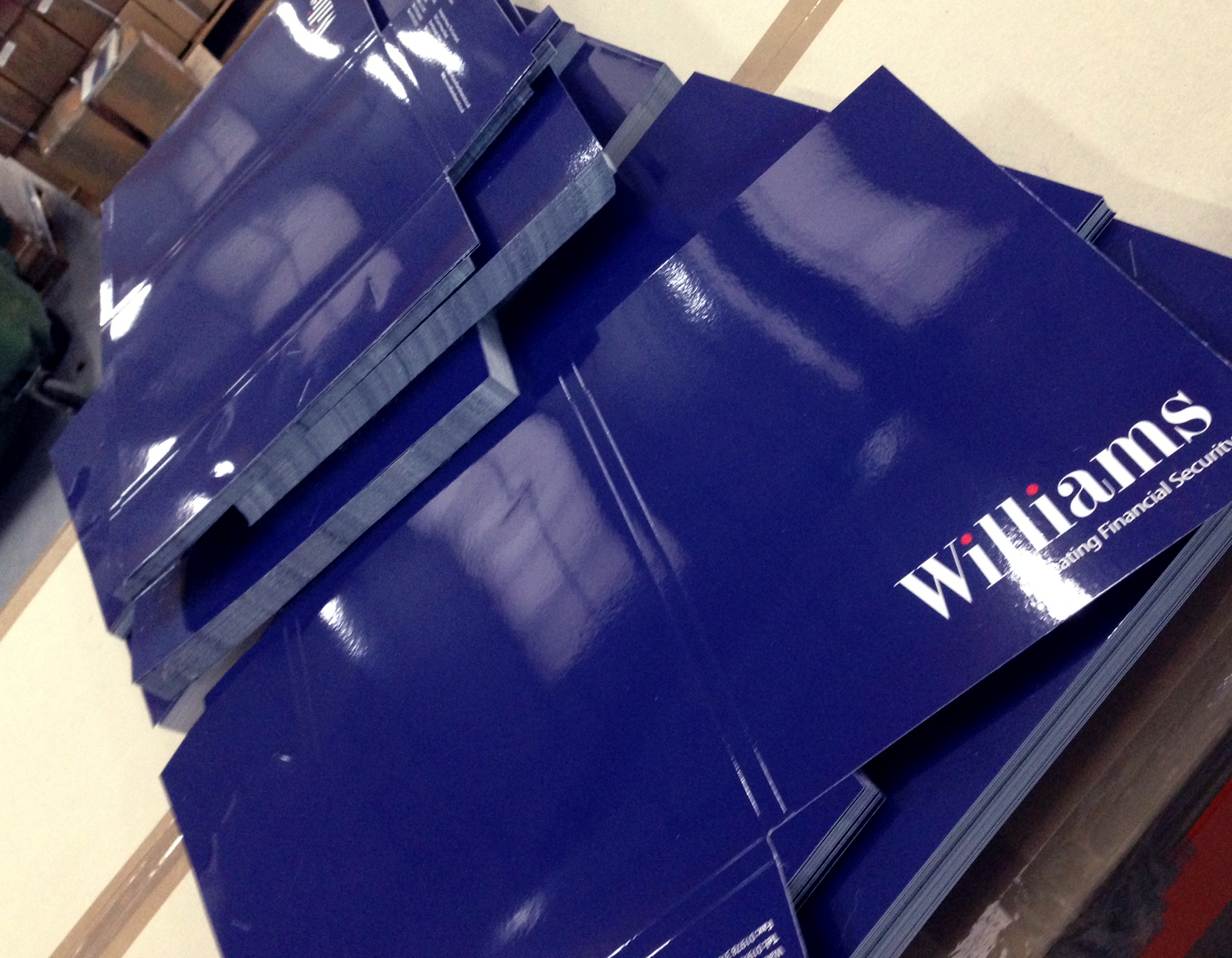 A Shining Example – Gloss Laminate Anyone?
15 November 2017
Gloss laminate makes a real impact on any printed presentation folder and is simply visually stunning.  
Producing deeper, cleaner, crisper lines and colours, gloss lamination also gives vibrancy to photos and block colours. The glossy, reflective finish grabs attention and implies a richer product.
At Folder King, we can apply a gloss laminate to all of our products, which also brings the advantage of being durable whilst repelling dust, dirt and fingerprints. Even when it does come into contact with a dirty surface, it is easily wiped clean, significantly extending the life of your folders.
Some considerations to make when choosing gloss lamination: scuffs, scratches and indents can be more visible with gloss covers – by nature of the glossy reflective finish, any imperfections catch the light, becoming more noticeable. If that's an issue, then matt laminate or our velvety soft touch laminate would be a more suitable option.
View our products at www.folderking.co.uk/print for our full range of exciting folder shapes and sizes to order with your bespoke printed design.